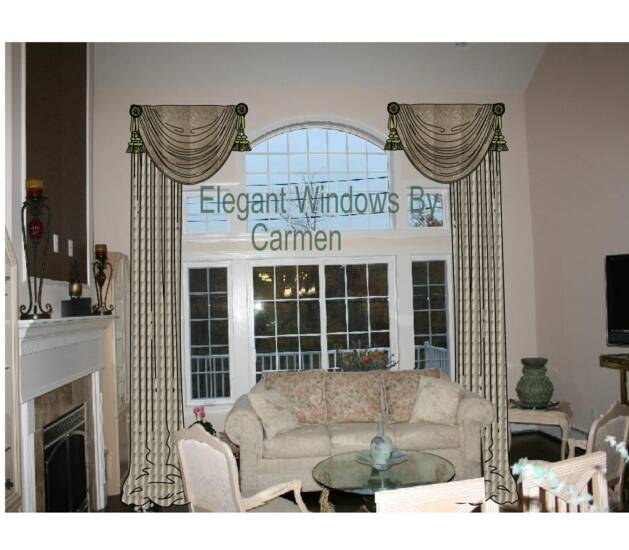 My passion for window treatments started from my own need to decorate my first home. Since I had the ability to sew, I  purchased a pattern to make my first window treatment. When it was completed and installed, my family raved about it. It wasn't long before I was making draperies for my entire family.

I realized how much I loved this craft and started to research the subject.

  Over the years, I've successfully managed many challenging situations.  I have recently integrated the newest computer design software available to date producing a computer generated photo of  your window or room with the window treatment completed with  your choice of fabric. (See photo).

       Elegant Windows has been a "shop at home" service since 1988. I work closely with my clients ensuring they make the right choices in fabrics and colors in the comfort of their own home. Call for  an appointment. Together we can create a beautiful home for you and your family to enjoy for many years to come!